Exquisite Stays
in Napa Valley CA
Exquisite Stays
in Napa Valley CA
Acres of sun-soaked vineyards. Spacious guest rooms and suites in Napa Valley CA paired with luxury amenities. The best of Napa Valley's legendary wineries just moments away. The Meritage Resort and Vista Collina blend relaxed elegance with warm hospitality to bring you the ultimate Wine Country experience.
In-Suite & Studio Fitness
Break a sweat and stay in shape—in our studio or from the comfort of your room—with guided classes that'll take you to the next level.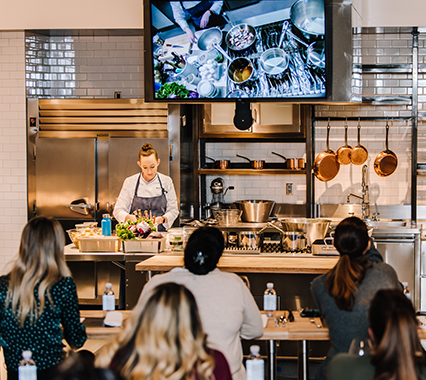 Cooking Classes
From preparing snackable appetizers to creating intricate entrees and everything in between, our chef-led cooking classes are the perfect opportunity to share an unforgettable experience together.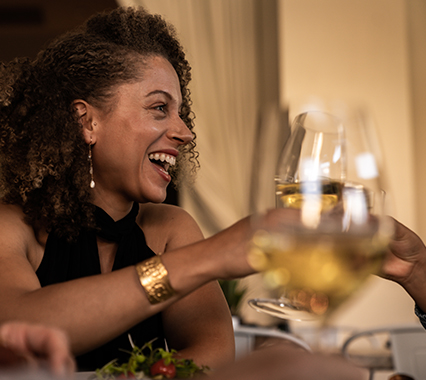 Dining & Tasting Rooms
Let your senses lead the way through an immersive journey of interesting flavors, unique pairings, and grand atmospheres.
Spa & Wellness
Find a new sense of balance and beauty as our spa therapists perform rejuvenating treatments in a one-of-a-kind setting.
Dog Park
Take your loyal travel companion on their own adventure just steps away at our on-resort dog park.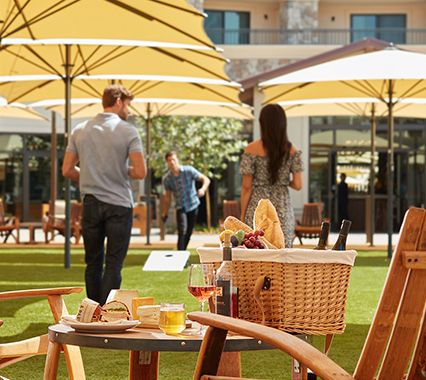 The Lawn
Sprawl out and enjoy a picnic, sample our food truck's menu, or enjoy the live music—however you choose to spend your stay, The Lawn will be at the center of it all.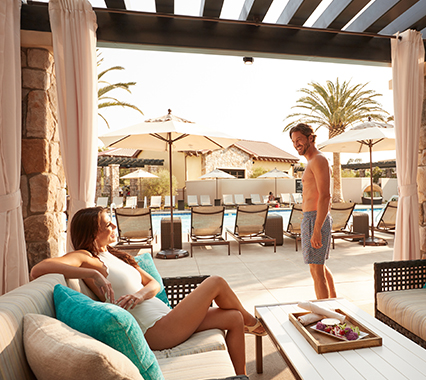 Adult & Kid Friendly Pool
Cool off from the sun's rays and bask in the sprawling vineyard views from either one of our two resort-style pools.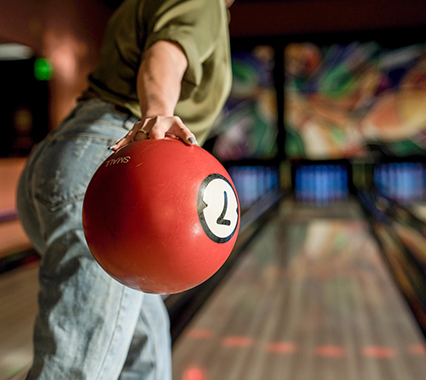 Bowling
Embrace some friendly competition as you see who can stay at the top of the scoreboard at our six-lane bowling alley located inside the Crush Lounge.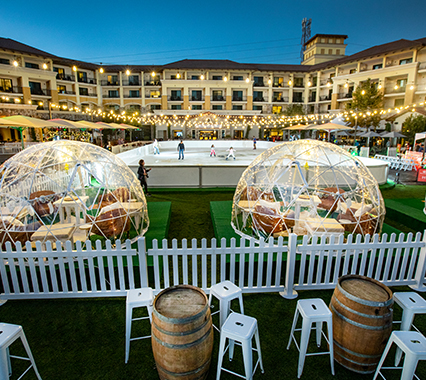 Seasonal Ice Rink
Live out your winter wonderland dreams as you lace up your skates and glide around hand-in-hand with friends, family, or that special someone.
Napa In Bloom
Discover the majesty of Napa in Spring and save up to 30% on accommodations PLUS $100 in resort credit per stay.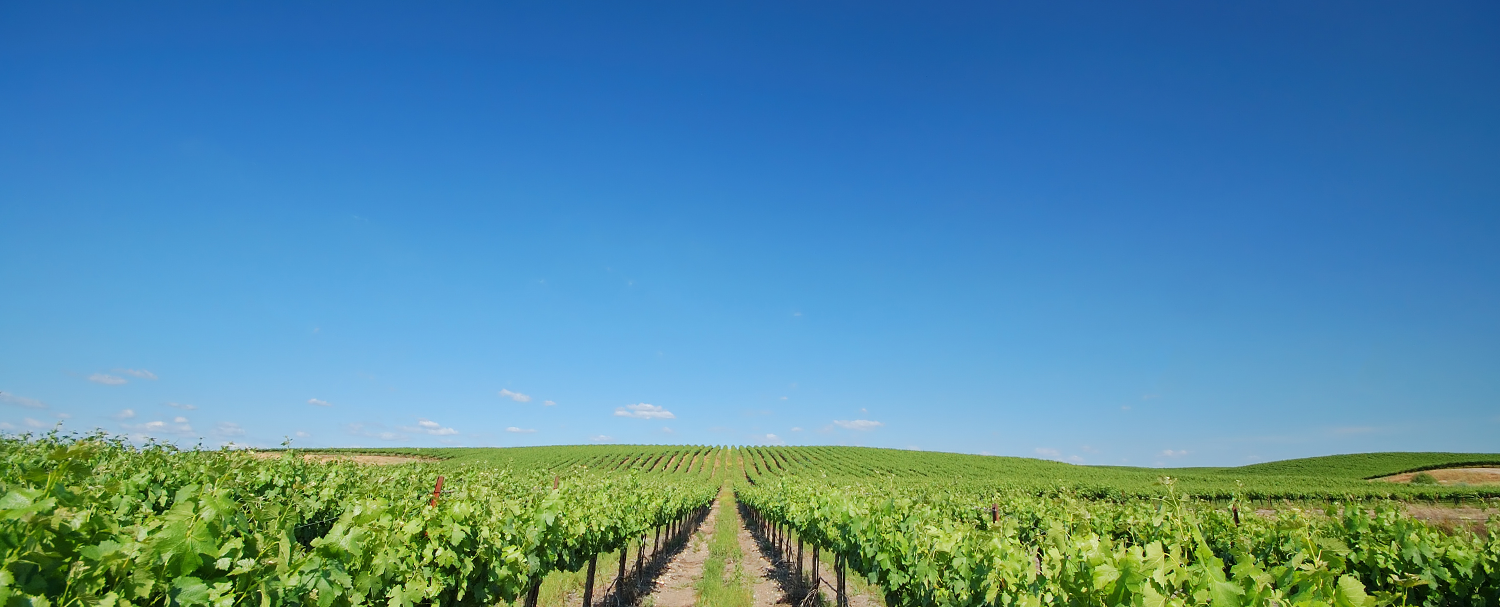 Suite Arrivals
Extend your stay in a spacious suite filled with California comfort and enjoy a complimentary third night, plus waived resort fees.