Wine Country
Accommodations
Wine Country
Accommodations
STAY NAPA VALLEY
Get ready to experience the Tuscan-inspired atmosphere at our gateway to Napa Valley. Enjoy premier views of the surrounding hills and vineyards while having access to everything Napa has to offer in one comfortable location. Stay near the action, with close proximity to on-site restaurants, a spa, Crush Lounge for bowling, and a resort pool. There's no better place to stay for a fun and inclusive experience in Napa Valley.
NAPA LUXURY AWAITS
The Ultimate Invitation
Embrace the spirit of Napa and experience everything The Meritage has to offer. Savor. Relax.
Experience. Indulge.
Welcome bottle of Trinatas Wine in every room
Warm Tuscan inspired interiors
Close to all the resort amenities including the spa, resort pool, Crush Lounge, Olive & Hay
Private patios or balconies overlooking the resort vineyards
Upgraded suites available with extra space, fireplaces, and kitchenettes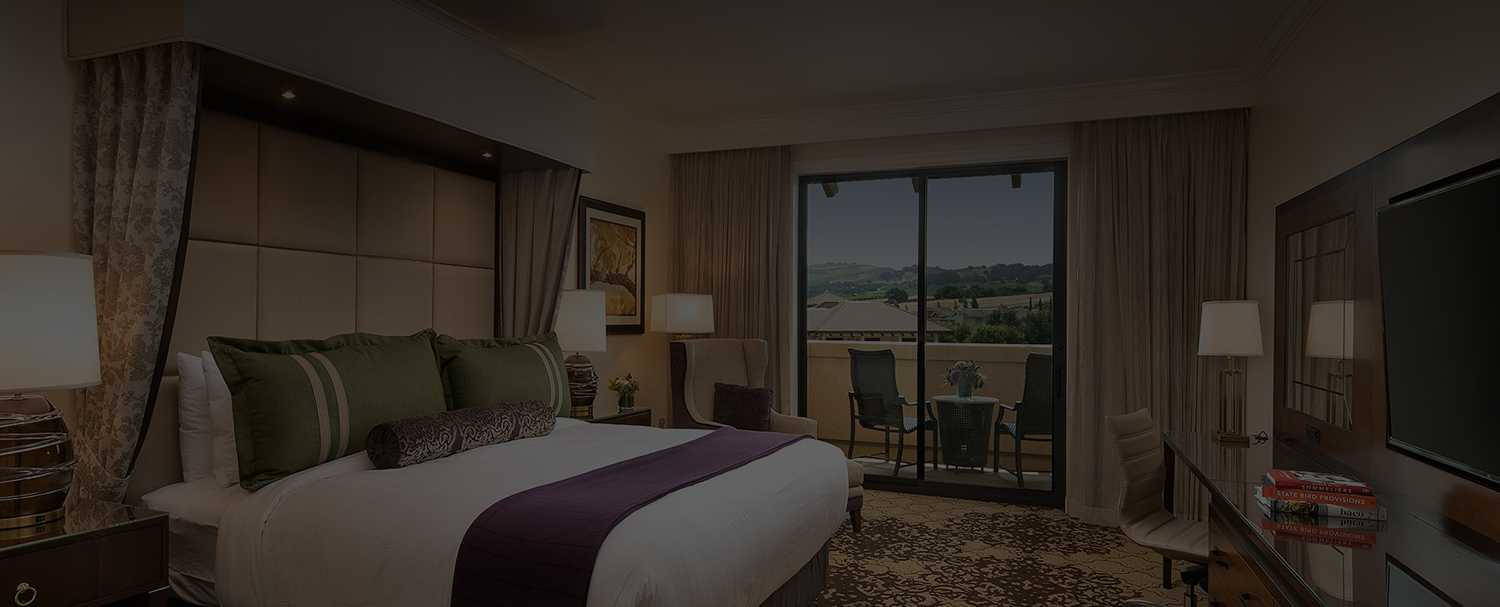 Discover The Grand Reserve
Elevate your Wine Country experience with a journey through our neighboring resort, Grand Reserve. In addition to enjoying every amenity The Meritage Resort and Spa has to offer, you'll also be invited to luxuriate in a personalized Napa Valley itinerary crafted by our very own concierge.
Learn More